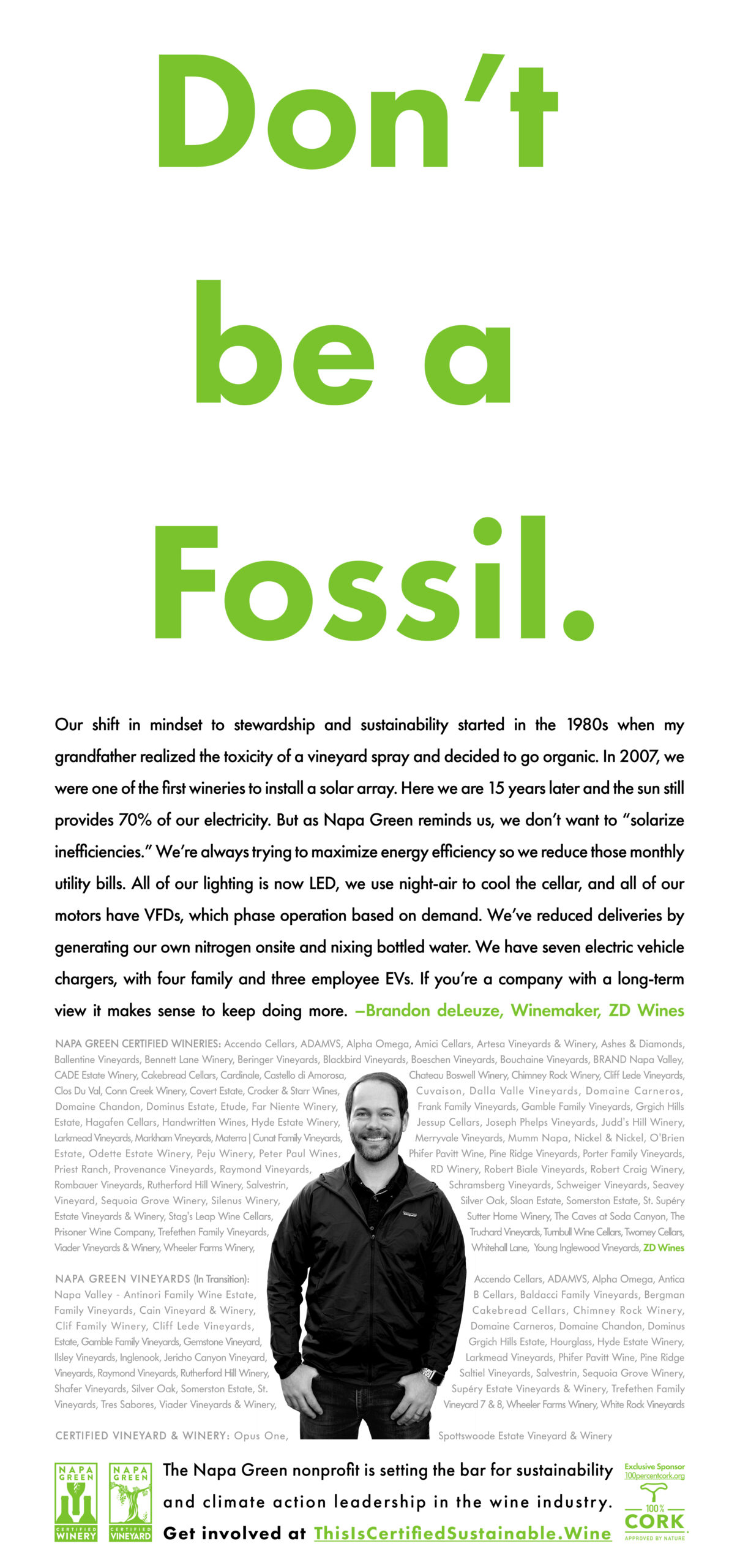 SUSTAINABILITY LEADERSHIP PILLAR:


ENERGY SAVINGS & EFFICIENCY



Our shift in mindset to stewardship and sustainability started in the 1980s, when my grandfather realized the toxicity of a vineyard spray and decided to go organic. In 2007, we were one of the first wineries to install a solar array. Here we are 15 years later and the sun still provides 70% of our electricity. But as Napa Green reminds us, we don't want to "solarize inefficiencies." We're always trying to maximize energy efficiency so we reduce those monthly utility bills. All of our lighting is now LED, we use night-air to cool the cellar, and all of our motors have VFDs, which phase operation based on demand. We've reduced deliveries by generating our own nitrogen onsite and nixing bottled water. We have seven electric vehicle chargers, with four family and three employee EVs. If you're a company with a long-term view it makes sense to keep doing more.
 
- Brandon deLeuze, Winemaker, ZD Wines